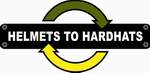 Any comments, suggestions, complaints, etc. should be directed to Mike Duffy, a member of I.U.E.C. Local Union #1 of New York & New Jersey. Please make reference to the page that you are commenting on in your e-mail response.

.
---
This page was designed by Brother Ed Kilkenny
---
Sun
Mon
Tue
Wed
Thu
Fri
Sat
1
2
3
4
5
6
7
8
9
10
11
12
13 BOARD MEETING NOSY

14

15

16
17
18
19
20
21
22

23
24
25
26
27
28
Growing up in New York and having a father who owned a motorcycle dealership in New York City, made life interesting for me as a child. The normal everyday errands were usually done on the back seat of my dad's Norton Comando going through the streets of NYC and holding on for dear life. I am writing this because motorcycles have always been a big part of my life, along with Labor Unions. Recently, I read an article how a motorcycle company was in the forefront of keeping American jobs in the USA and how Labor Unions were involved helping them do that. The company is Harley Davidson Motor Company and the unions are International Association of machinists and aerospace workers and the united steelworkers of America. Harley Davidson recently announced its intention to do business in china. It wasn't another instance of an American company going overseas in search of cheap labor. Instead, the company plans to introduce its American made motorcycles to the Chinese market. Harley Davidson's commitment to keep jobs in America is linked to its partnership with its workers' unions. Committees composed of managers and union representatives team up to make many of the company's important decisions. This unique approach helped propel the company back to success after being on the brink of bankruptcy. By working together with their employees and the employees unions, Harley Davidson has also become an employer that offers its work force good wages, benefits and Job Security.
The company and Union representatives agreed to collaborate and establish a high performance work organization partnership. As part of the partnership, employees and management make consensus decisions that keep the company competitive and find efficient methods to produce high quality products without compromising production levels, job security or work conditions.
Empowering worker participation in decision-making is a vital part of the company's code of conduct and manufacturing process. This has made Harley Davidson status as a market leader and is due impart to its inclusive labor relations model that allows for the free flow of ideas, new techniques and shared decision-making. I hope to see many more companies in the future try to adopt the same labor model as Harley Davidson, witch is to keep our work here in the USA where it belongs. To see labor unions and companies working together to keep a competitive edge and become profitable, is one company and a Union thinking outside of the box.
What's Happening / Happened?
To all those Brothers and Sisters who took the Journeymen exam and passed. We congratulate and wish you good luck.
Local One had its second QEI preparation class. We would like to congratulate all the members that passed the exam. The 95% passing rate of the members that took the QEI class shows a very positive way to prepare for the tough exam. We will have new classes in the future, if interested contact the Union hall.
The Local One Toy Drive was a total success. We would like to thank Sue Noble for the hard work making this happen. We also thank all the members that contributed gifts to the members and their families who are out of work during the holidays.
Retiree Corner
Retired Brother Don Recchia is setting up his annual South West Florida retiree lunch in March 2007. If you are interested in having a great day with your fellow retirees call Don Recchia at 845-216-2043.
Sadly Departed
We, at Local One, would like to give our deepest condolences to the family of Brother Timothy Faranda. Brother Timothy will be sadly missed.
Local One sends their deepest sympathy to the family of Brother Michael P Molloy.
Brother Michael will be sorely missed by his fellow union Brothers and Sisters.
Our deepest condolences go out to the family of retired Brother Henry Reeves, Jr.
Work safe. Stay involved.
Lee Pirone
Leeunion1@optonline.net
Congratulations to all our newly sworn in members at the Union hall.
<![if !vml]>
<![endif]>
Very proud Grandfather Brother Bob Stork, with his grandson Shay Stork born December 19, 2006. Congratulations Andre and Danielle
<![if !vml]>
<![endif]>
Local One Brothers at the Plaza Hotel construction site.
<![if !vml]>
<![endif]>
Congratulations on your 25-year pin Brothers Dennis Spicciatie,
Charles Hounsell, Thomas Sinnott, Jamie Arroyo, Ulysses Squire and
William Riordan, Jr.
<![if !vml]>
<![endif]>